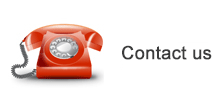 Address: No.182, Huangdang Road, Dalang Street, Baoan District, Shenzhen City,Guangdong, China
Postal Code:518109
Tel:+86-755-28112701
   +86-755-28112702
Fax:+86-755-28112705
E-Mail:zzq@qrt.com.cn
Summary
Introduction of single electric heating tube
QRT has rich experience in electric heating pipe products, and has continued to invest in the development of research on materials, technology, technology application.
QRT design and application of the reliability and economy of the actual needs of the product with the customer communication;
QRT electric heating tubes are widely used in various household appliances, commercial electrical appliances, industrial pipes. Such as household appliances, coffee machine, electric kettle, water dispenser, electric irons and other; all electric such as washing machines, dryers, water heaters, air conditioners, refrigerators and other; kitchen appliances in the microwave oven, oven, dishwasher, a toaster, commercial electrical appliances in the fast food industry in the toaster, French fries machine, a cafe in the commercial coffee machine, hotel companies in the large storage water type electric water heater, laundry with washing and drying machines, vending machines and other, commercial electric heating element with high frequency of use, use for a long time, harsh environment, the high requirement of the electric heating tube. QRT industrial electric heating pipe with high efficiency, safety, can control, easy maintenance and other characteristics, in accordance with the industrial standards, the product can be used in all kinds of environment. In the field of technology innovation, the use of new materials, new technology, customers and common development high performance of industrial electric heating tube, the QRT industrial electric heating tube is widely used in the field of the manufacture of heating process, pharmaceutical industry, petrochemical industry, such as field.