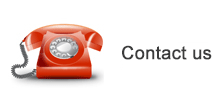 Address: No.182, Huangdang Road, Dalang Street, Baoan District, Shenzhen City,Guangdong, China
Postal Code:518109
Tel:+86-755-28112701
   +86-755-28112702
Fax:+86-755-28112705
E-Mail:zzq@qrt.com.cn
Culture
1. enterprise spirit: Dedicated business, industry, I am proud of the industry, the industry is my shame, the pursuit of excellence
2. business strategy: Seize the traditional products, research and development of new products, management and reduce the cost, to seek a reasonable profit, improve market share
3. management philosophy: Quality is the customer is God
4. quality policy: To establish the "quality is life" of the factory, to do a flow of work, a flow of quality
5. the use of people: Jian Yin Yin, seeking a prize Xian, capable, Yongzhe
6. interest consciousness: Employee benefits come from the profit of the enterprise, without the efforts of the staff, there is no development of the enterprise; without the prosperity of the enterprise, there is no honor for the staff.
7. interpersonal relationship: Get along in unison, tolerant, harmonious, with due respect.
8. the market concept: Establish a customer is God's consciousness, establish a customer, establish a confidence; make a group of friends, open one side of the market.

9. employee education: Love enterprise, dedicated enterprise, improve the business level, advocate the moral culture